Honor has announced that its second-gen folding phone, the Honor Magic Vs, will launch in China on 23 November.
An Honor spokesperson confirmed to Tech Advisor that it will come to global markets in Q1 2023, though they did not say which countries specifically.
Honor previously said at the IFA trade show in Berlin in September that its next foldable would launch in Europe.
The Magic Vs is following on quickly from the Honor Magic V that went only went on sale in China in January 2022.
It seems Honor is hitting its stride without being beholden to Huawei, its former parent company. Unlike Huawei, in Europe Honor's phones can ship with the Google Play Store and natively support Google Mobile Services for apps like Uber.
I presume the 'Vs' in Magic Vs is pronounced 'vee es' as it looks like an S version update of the phone – like the iPhone 4S, say – but it makes me want to call it the Honor Magic Versus, which sounds quite cool.
Honor has only shared the above image of the phone, but it does indeed look quite similar to the original Magic V, which has a 7.9in inner folding OLED display with a single camera cut out at the top on the right half.
Looking down from above as the promotion image does, you can see the gold model has a similar camera positioning, but it gives little else away.
The Magic V currently comes in silver, black, and an orange vegan leather version, so this gold looks like a new hue. Given the phone is an 'S' version, it's safe to say the updates could be quite incremental.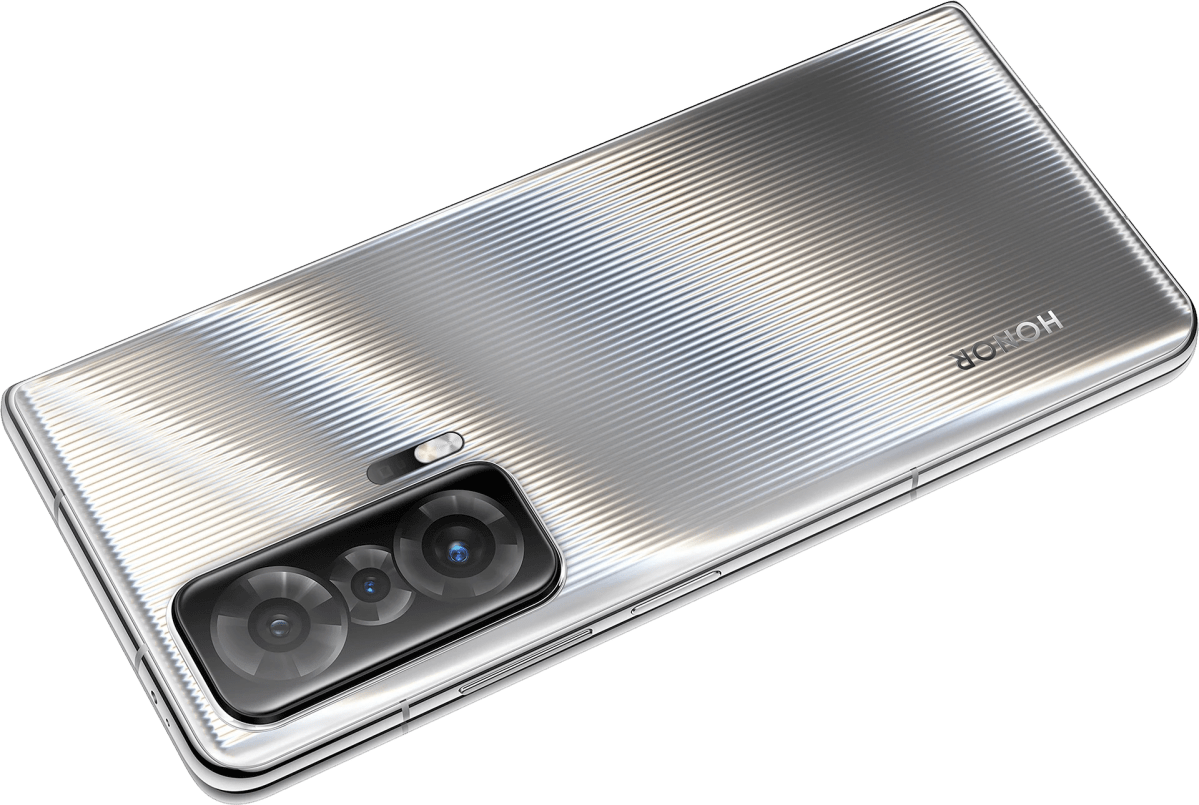 Honor
The Snapdragon 8 Gen 1 in the first version should at least see an upgrade to the more battery-efficient 8+ Gen 1, and while the triple 50Mp cameras looked decent, those lenses are always an area to improve on updated phone models.
There's no word on pricing for the Honor Magic Vs yet – all details are promised at the launch event. The first version cost ¥9,999, which is about $1,370/£1,200 at the time of writing. This is very competitive given the Samsung Galaxy Z Fold 4 costs $1,799/£1,649, but if the Magic Vs comes to the UK it'll surely cost more than the converted price.
Still, I hold out hope for a European launch of the phone, which seems likely given the IFA announcement. Folding phones are exciting but have already hit a bit of a bump in the road with no amazing new features. Samsung is the obvious market leader, and we need companies like Honor to keep the competition up. It'll keep ideas fresh and hopefully drive the price down to make these exciting new devices more affordable for more people.